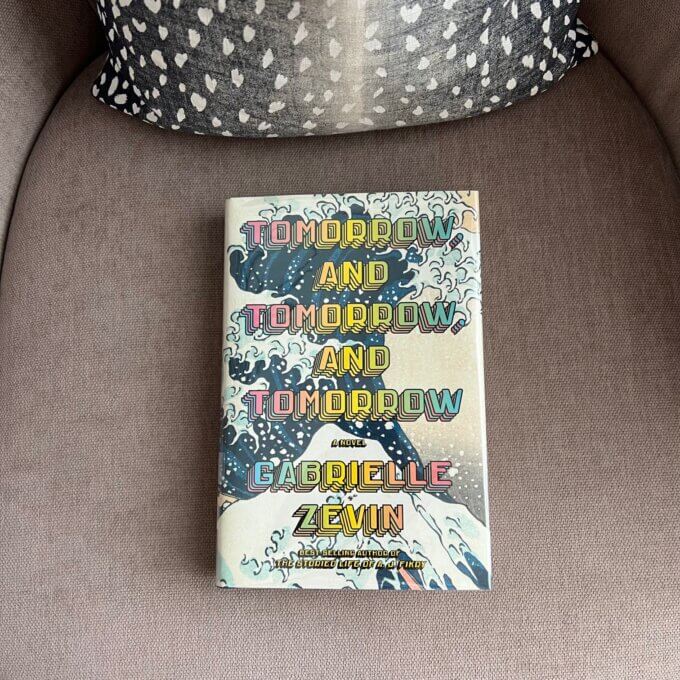 2022 was another very good year for reading. It was my 4th year in a row of reading 30+ books. It's safe to say it's a habit at this point. I read most days fitting it in whenever I can – over lunch instead of scrolling my phone, waiting in drive line, while brushing my teeth, before bed.
I read 37 books in 2022, which is virtually the same total as the past few years. Most were solid 3s on my rating scale with a handful of standouts. Below are my personal top 5 in no particular order + a few bonus picks (also see 2021, 2020, 2019). For me, a book reaches top status if it stays with me and I find myself recommending it over and over.
Top 5 Books in 2022
Tomorrow, and Tomorrow, and Tomorrow by Gabrielle Zevin: Two childhood friends reconnect in their college years and create a video game that will change their lives. A beautiful story of friendship and love. My favorite book of the year. I originally read a library copy and had to buy one for my own bookshelf.
Mary Jane by Jessica Anya Blau: A story about a fourteen-year-old girl's coming of age in 1970s Baltimore, caught between her straight-laced family and the progressive family she nannies for—who happen to be secretly hiding a famous rock star and his movie star wife for the summer. I adored this book – a true delight.
Nora Goes Off Script by Annabel Monaghan: A romance between a romance channel screenwriter divorced mother of two and a former Sexiest Man Alive actor filming a movie in her home. A sweet romance that left me rooting for them. 
We Are Not Like Them by Christine Walsh and Jo Piazza: Told from alternating perspectives, this deeply felt tale of race and friendship follows two women, one Black and one white, whose friendship is indelibly altered by a tragic event. I am still thinking about this book months after reading it. 
Good Inside by Dr. Becky Kennedy: The best parenting book I've ever read. It's changed my life and helped me understand my kids more. I don't think you have to be a parent to apply the tips to any relationship. 
Bonus picks
The Love Hypothesis by Ali Hazelwood: When a fake relationship between scientists meets the irresistible force of attraction, it throws one woman's carefully calculated theories on love into chaos. The main character is quirky and I loved that she stayed true to herself. 
Every Summer After by Carley Fortune: Told from altering timelines, a sweet summer romance between friends that meet at their family lake house, drifted apart and find their way back to each other. 
Lessons in Chemistry by Bonnie Garmus: The story of a female scientist in 1960s California whose career takes a detour when she becomes the unlikely star of a beloved TV cooking show. A witty reflection on life in the 60s and challenging the status quo. 
RATING SYSTEM
Before I get into the full list of books I read this year along with my rating, I wanted to remind you of my rating system.
5: A book that you treasure and keep prominently displayed on your bookshelf. All other books will likely be measured against this one.
4: Could not put it down, possibly read through the night, still thinking about it, extremely satisfying and highly recommended
3: Captured my interest, entertaining, would seek other titles by the same author, would recommend
2: Okay to pass the time, probably not memorable, just okay
1: DNF or ended up feeling dissatisfied
Every Book I Read in 2022