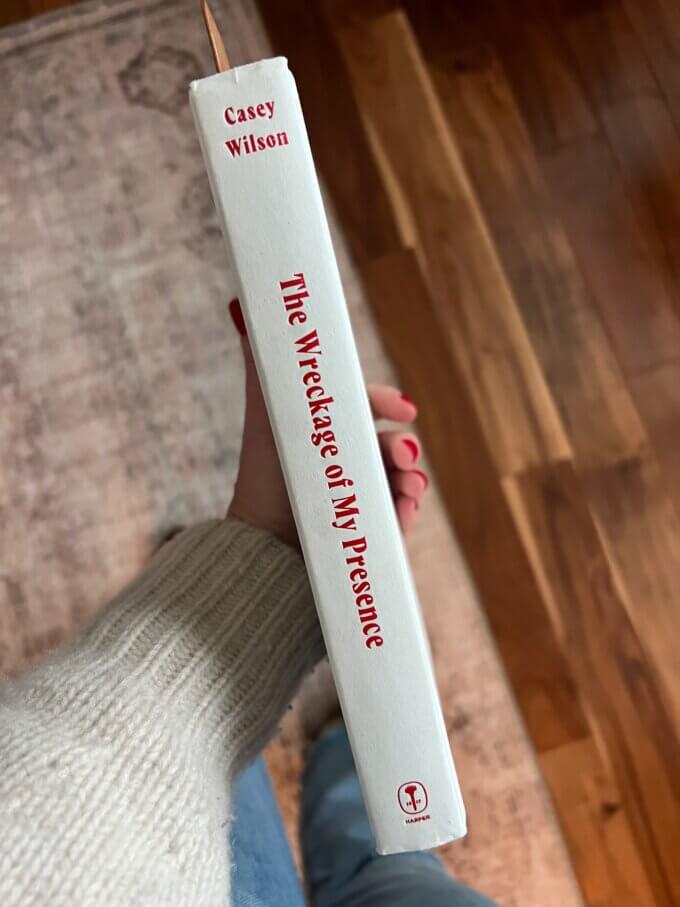 I am off to a good reading start in 2023! I read four books in January, which is great for me, and started another. 
Reading List No. 19
Before I Do by Sophie Cousens: Head-in-the-stars Audrey is about to marry down-to-earth Josh. Though they are polar opposites, they have a healthy, stable relationship; Josh is just what Audrey needs. But romance should be unpredictable and full of fireworks, and as the big day approaches, Audrey's found herself wondering if Josh really is "The One."
So, when Josh's sister shows up to the rehearsal dinner with Fred, Audrey's "What If? guy"—the man she met six years ago and had one amazing day with—Audrey finds herself torn. Surely Fred's appearance the night before she is due to get married can't be a coincidence. And when everything that could go wrong with the wedding starts to go wrong, Audrey has to ask herself: Is fate trying to stop her from making a huge mistake? Or does destiny just have a really twisty sense of humor?
This was the first book I read and it was a good, quick read to kick off the year. I'll admit I didn't see where it was going. I liked it; a solid rom-com.
The Wreckage of My Presence by Casey Wilson: Casey Wilson has a lot on her mind and she isn't afraid to share. In this dazzling collection, each essay skillfully constructed and brimming with emotion, she shares her thoughts on the joys and vagaries of modern-day womanhood and motherhood, introduces the not-quite-typical family that made her who she is, and persuasively argues that lowbrow pop culture is the perfect lens through which to examine human nature.
Whether she's extolling the virtues of eating in bed, processing the humiliation over her father's late in life perm, mourning her mother's passing, or revealing her patented method for keeping the mystery alive in a marriage, Casey is witty, candid, and full of poignant and funny surprises. Humorous dives into her obsessions and areas of personal expertise—self-help, nice guys, cool girls (not her) and how to receive visitors in the bath—are matched by touching meditations on female friendship, anger, grief, motherhood, and identity. 
Before a bunch of new releases from authors I enjoy come out later this spring, I've been trying to read the backlog of books I already own, including this one. Casey Wilson is an actress and comedian. She was on Happy Endings, one of my favorite TV shows. I started this book last year and couldn't get into it. Turns out I needed to give it a little more time. By the end, I felt like I was reading something from a friend and really appreciated Casey's thoughts on friendship and grief. 
The Storied Life of A.J. Fikry by Gabrielle Zevin: A. J. Fikry's life is not at all what he expected it to be. He lives alone, his bookstore is experiencing the worst sales in its history, and now his prized possession, a rare collection of Poe poems, has been stolen. But when a mysterious package appears at the bookstore, its unexpected arrival gives Fikry the chance to make his life over–and see everything anew.  
Gabrielle's most recent novel, Tomorrow, Tomorrow, and Tomorrow, was one of my favorite books last year. I was thrilled to get this book as a gift from a friend. While it didn't quite live up to Tomorrowx3 for me, I still really, really liked it. Gabrielle excels at character development – I fell in love with A.J. and others. It's a fairly short read at just over 250 pages and would be a great read in between longer novels.
The Last Train to London by Meg Waite Clayton: Based on true events, The Last Train to London tells the story of a Dutchwoman who, working with British and Austrian Jews, faces down Adolf Eichmann to rescue thousands of children from Nazi-occupied Vienna.
It had been months since I'd read WWII historical fiction. I forgot how much I enjoy it. Enjoy probably isn't the right word – it's heavy and almost certainly makes me cry. But, it always makes me think. About the absolute best in people – the desperate sacrifices and immense bravery. And the worst – the most evil torture.