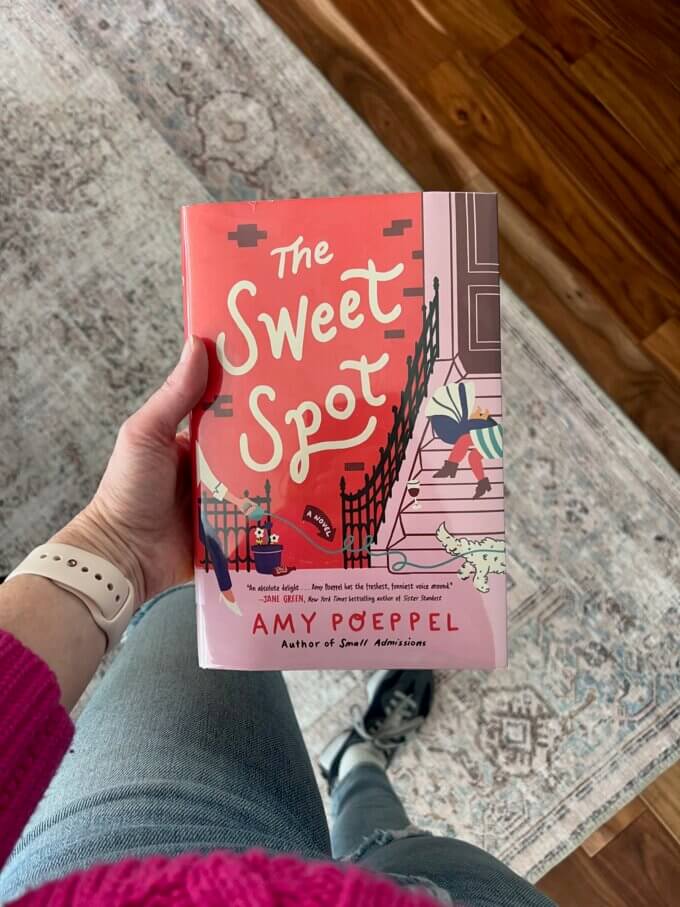 I read another 4 books in February bringing my total for the year to 8. It was a very good month of reading. I'd recommend any of these books. They are all different – a beautiful memoir, cute rom-com, multiple POV with a cast of quirky characters, and a steamy romance. 
Reading List No. 20
Know My Name by Chanel Miller: She was known to the world as Emily Doe when she stunned millions with a letter. Brock Turner had been sentenced to just six months in county jail after he was found sexually assaulting her on Stanford's campus. Her victim impact statement was posted on BuzzFeed, where it instantly went viral–viewed by eleven million people within four days, it was translated globally and read on the floor of Congress; it inspired changes in California law and the recall of the judge in the case. Thousands wrote to say that she had given them the courage to share their own experiences of assault for the first time.
Now she reclaims her identity to tell her story of trauma, transcendence, and the power of words. It was the perfect case, in many ways–there were eyewitnesses, Turner ran away, physical evidence was immediately secured. But her struggles with isolation and shame during the aftermath and the trial reveal the oppression victims face in even the best-case scenarios. Her story illuminates a culture biased to protect perpetrators, indicts a criminal justice system designed to fail the most vulnerable, and, ultimately, shines with the courage required to move through suffering and live a full and beautiful life.
A beautiful memoir. Chanel is a gifted writer. I was inspired by her bravery and perseverance. I hadn't ever thought about the actual legal process a victim must go through to see justice. This is a book I'm glad I own. I want my kids to read it when they are old enough. 
Georgie, All Along by Kate Clyborn: Longtime personal assistant Georgie Mulcahy has made a career out of putting others before herself. When an unexpected upheaval sends her away from her hectic job in L.A. and back to her hometown, Georgie must confront an uncomfortable truth: her own wants and needs have always been a disconcertingly blank page.  
But then Georgie comes across a forgotten artifact—a "friendfic" diary she wrote as a teenager, filled with possibilities she once imagined. To an overwhelmed Georgie, the diary's simple, small-scale ideas are a lifeline—a guidebook for getting started on a new path.  
Georgie's plans hit a snag when she comes face to face with an unexpected roommate—Levi Fanning, onetime town troublemaker and current town hermit. But this quiet, grouchy man is more than just his reputation, and he offers to help Georgie with her quest. As the two make their way through her wishlist, Georgie begins to realize that what she truly wants might not be in the pages of her diary after all, but right by her side—if only they can both find a way to let go of the pasts that hold them back. 
A cute rom-com that's a bit above the average. I liked both of the main characters and a lot of the supporting characters too. One of the main characters references therapy throughout the book – I am all for normalizing it. 
The Sweet Spot by Amy Poeppel: In the heart of Greenwich Village, three women form an accidental sorority when a baby—belonging to exactly none of them—lands on their collective doorstep.
A cast of quirky characters, including a grandmother that made me laugh out loud. Literally. I can't remember the last time I laughed out loud while reading a book! There are a lot of characters in this book and I liked them all. 
Before I Let Go by Kennedy Ryan: Their love was supposed to last forever. But when life delivered blow after devastating blow, Yasmen and Josiah Wade found that love alone couldn't solve or save everything. It couldn't save their marriage.
Yasmen wasn't prepared for how her life fell apart, but she's is finally starting to find joy again. She and Josiah have found a new rhythm, co-parenting their two kids and running a thriving business together. Yet like magnets, they're always drawn back to each other, and now they're beginning to wonder if they're truly ready to let go of everything they once had.
Soon, one stolen kiss leads to another…and then more. It's hot. It's illicit. It's all good—until old wounds reopen. Is it too late for them to find forever? Or could they even be better, the second time around?
I couldn't put this book down. Maybe it was reading it during the cold, winter months, but I found myself even dreaming about the characters. 
RATING SYSTEM
5: A book that you treasure and keep prominently displayed on your bookshelf. All other books will likely be measured against this one.
4: Could not put it down, possibly read through the night, still thinking about it, extremely satisfying and highly recommended
3: Captured my interest, entertaining, would seek other titles by the same author, would recommend
2: Okay to pass the time, probably not memorable, just okay
1: DNF or ended up feeling dissatisfied