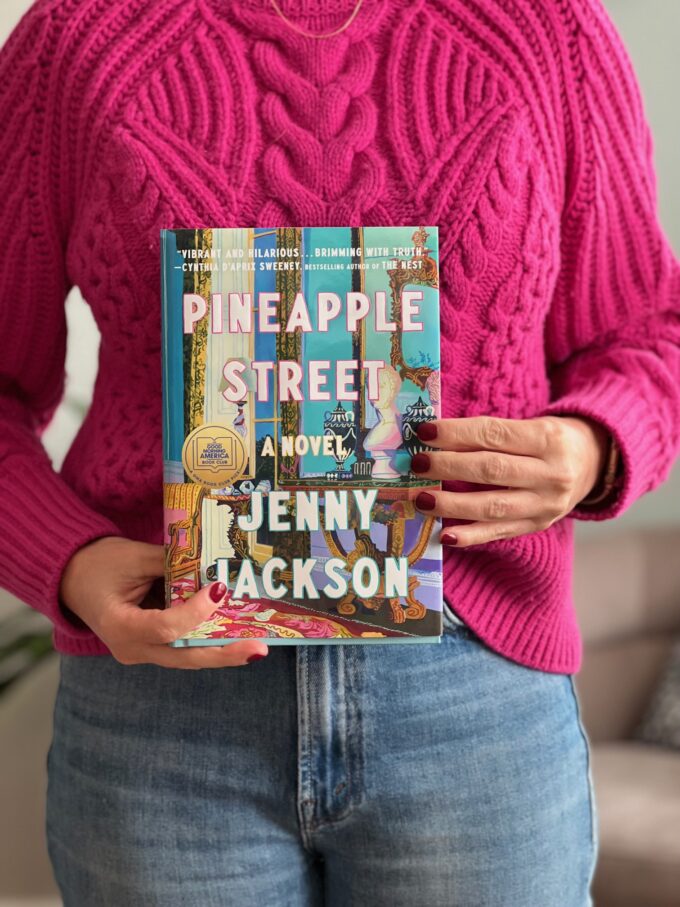 I read 3 books in March. One standout and the other two were quality books I'd recommend for a fun read. I'm up to 11 books for the year. Next up is The Lonely Hearts Book Club, which I had preordered a couple of months ago, and The Sum of Us.
Reading List No. 21
Grace: President Obama and Ten Days in the Battle for America by Cody Keenan: From Barack Obama's chief speechwriter Cody Keenan, a spellbinding account of the ten most dramatic days of the presidency, when a hate-fueled massacre and looming Supreme Court decisions put the character of our country on the line, and a president's words could bring the nation together or tear it apart.
A white supremacist shooting and an astonishing act of forgiveness. A national reckoning with race and the Confederate flag. The fate of marriage equality and the Affordable Care Act. Grace is the propulsive story of ten days in June 2015, when Obama and his chief speechwriter Cody Keenan composed a series of high-stakes speeches to meet a succession of stunning developments.
I had checked this book out from the library, but wasn't able to finish before it had to be returned. When the kindle version was on sale, I immediately hit purchase. I've long been interested in the behind the scenes of politics and Grace didn't disappoint. I was reminded what a gifted speechwriter President Obama is and how his team of writers helped him craft the message he wanted. I was reminded of how consequential the marriage equality act was – how something people had fought for for so long was a reality.  
Pineapple Street by Jenny Jackson: Darley, the eldest daughter in the well-connected old money Stockton family, followed her heart, trading her job and her inheritance for motherhood but giving up far too much in the process; Sasha, a middle-class New England girl, has married into the Brooklyn Heights family, and finds herself cast as the arriviste outsider; and Georgiana, the baby of the family, has fallen in love with someone she can't have, and must decide what kind of person she wants to be. 
Rife with the indulgent pleasures of life among New York's one-percenters, Pineapple Street is a smart, escapist novel that sparkles with wit. Full of recognizable, loveable—if fallible—characters, it's about the peculiar unknowability of someone else's family, the miles between the haves and have-nots, and the insanity of first love—all wrapped in a story that is a sheer delight.
Pineapple Street is the debut novel from the editor of one of my favorite books of 2022, Tomorrow and Tomorrow and Tomorrow. If you've ever wondered how the 1% lives, I think you'll like this book. Each of the characters are likable in their own way.
After I Do by Taylor Jenkins Reid: When Lauren and Ryan's marriage reaches the breaking point, they come up with an unconventional plan. They decide to take a year off in the hopes of finding a way to fall in love again. One year apart, and only one rule: they cannot contact each other. Aside from that, anything goes.
Lauren embarks on a journey of self-discovery, quickly finding that her friends and family have their own ideas about the meaning of marriage. These influences, as well as her own healing process and the challenges of living apart from Ryan, begin to change Lauren's ideas about monogamy and marriage. She starts to question: When you can have romance without loyalty and commitment without marriage, when love and lust are no longer tied together, what do you value? What are you willing to fight for?
While it didn't surpass my TJR favorites, After I Do is a solid read. It's a unique look at long-term relationships and what happens when you let resentment build up to a breaking point. Taylor Jenkins Reid excels at character development. I found myself invested in both Lauren's story and the supporting characters. All of her family members were fun and interesting to read! 
RATING SYSTEM
5: A book that you treasure and keep prominently displayed on your bookshelf. All other books will likely be measured against this one.
4: Could not put it down, possibly read through the night, still thinking about it, extremely satisfying and highly recommended
3: Captured my interest, entertaining, would seek other titles by the same author, would recommend
2: Okay to pass the time, probably not memorable, just okay
1: DNF or ended up feeling dissatisfied