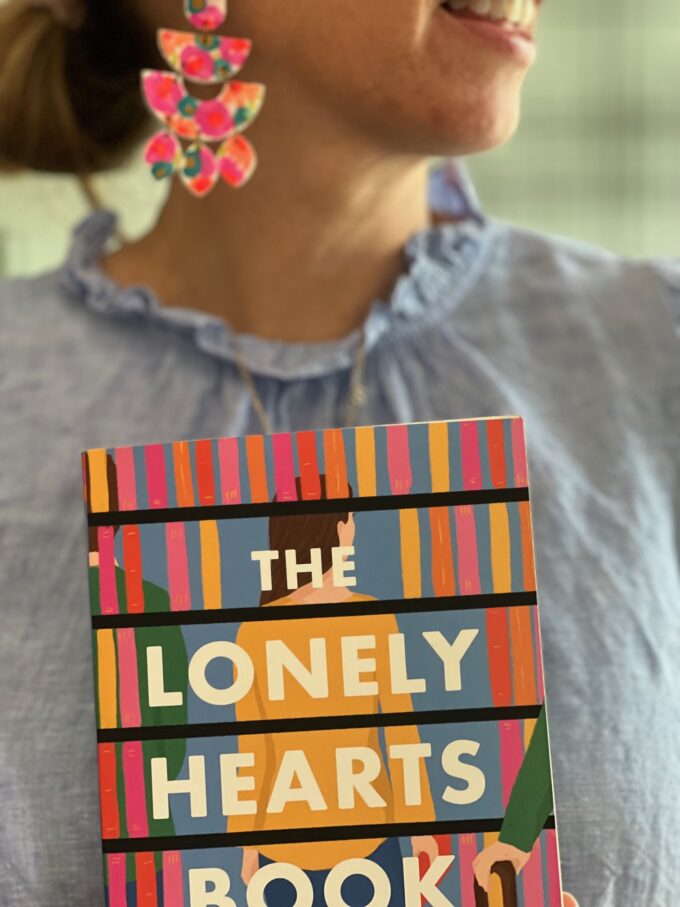 In April and May, I read 6 books bringing my total for the year to 17. A lot of solid reads and one that rose above the rest.
Reading List: No 22
In The Lonely Hearts Book Club by Lucy Gilmore, a young librarian and an old curmudgeon forge the unlikeliest of friendships in this charming, feel-good novel about one misfit book club and the lives (and loves) it changed along the way.
I gravitate toward books with a quirky cast of characters, especially with an older grandparent type. This one was middle of the road on character development. It was fun, but I'd like to have found out more about the main character and the history between some of them. 
The Bodyguard by Katherine Center: Hanna Brooks has been hired as the bodyguard of her childhood celebrity crush. But things get complicated when she has to go undercover as his girlfriend. Can she protect Jack while also protecting her heart?
It's been a month since I read this romance and I still remember it so that's a good thing, right?! I found myself invested in Hanna and Jack's lives and relationship. 
A Not So Meet Cute by Meghan Quinn is a romantic comedy about a desperate billionaire seeking to find a fiancée. This modern day take on Pretty Woman is brilliantly clever and hilariously page-turning. 
A slightly funny and sometimes cheesy steamy romance. I was in need of a quick and fun read and this hit those marks. This is the first book in a 3-part series – I'll look for the other books on a kindle sale. 
Yours Truly by Abby Jimenez: A novel of terrible first impressions, hilarious second chances, and the joy in finding your perfect match
Loosely connected to characters in her other books, Yours Truly follows Dr. Briana Ortiz as she navigates her upcoming promotion, new co-worker and her brother's need for a kidney transplant. One of the main characters deals with anxiety – I appreciated how it was approached in the book between Briana and her love interest.
Adelaide by Genevieve Wheeler: With unflinching honesty and heart, this relatable debut from a fresh new voice explores grief and mental health while capturing the timeless nature of what it's like to be young and in love—with your friends, with your city, and with a person who cannot, will not, love you back.
I originally picked up this book after seeing Becca Freeman rave about it – mostly because my daughter's middle name is the same as the title. The writing is beautiful and heartfelt. It reminded me of younger days and those moments when I wasn't my best in a relationship. 
In Meet Me at the Lake by Carley Fortune, a random connection sends two strangers on a daylong adventure where they make a promise one keeps and the other breaks, with life-changing effects.
Carley's debut last year, Every Summer After, was one of my favorite books of 2022. Reading her new release was a no-brainer. Carley is a step above other romance authors – the characters are layered and nuanced. 
RATING SYSTEM
5: A book that you treasure and keep prominently displayed on your bookshelf. All other books will likely be measured against this one.
4: Could not put it down, possibly read through the night, still thinking about it, extremely satisfying and highly recommended
3: Captured my interest, entertaining, would seek other titles by the same author, would recommend
2: Okay to pass the time, probably not memorable, just okay
1: DNF or ended up feeling dissatisfied