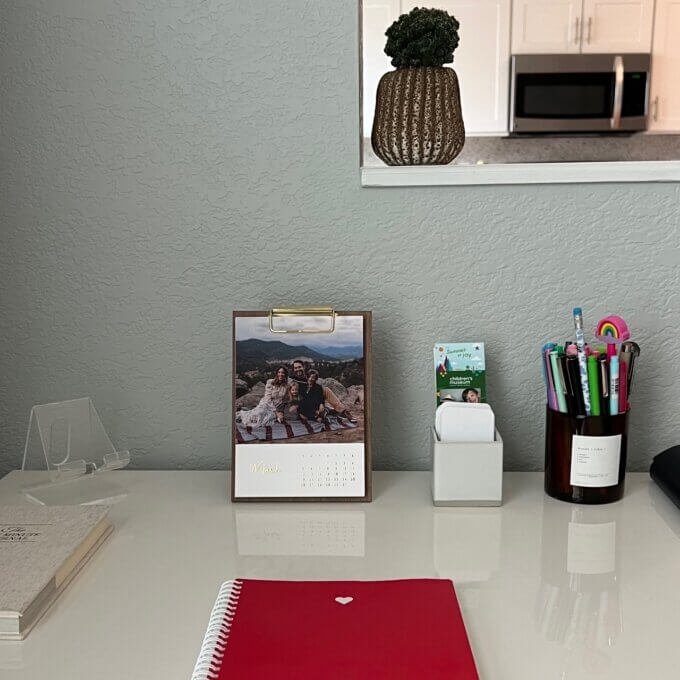 All in all, I'm proud of myself for resisting a bunch of winter sales and focusing on items we really need + a few smaller wants.
What I Bought in February
Ski Boot bag: Before we left for a ski weekend earlier this month, I was searching for a solution to easily contain all the equipment we needed to bring with us. This ski bag was on sale for $55 so I ordered one to try. I love it and will get another one for Jim's stuff. 
LED Night Light: I think I've bought this 2-pack of nightlights 3x. I keep one in my travel bag, we have one in Sybil's bedroom and another in the hallway. The light isn't too bright that it keeps me awake. 
Gabby's Dollhouse Tonie: As part of Sybil's Valentine's Day gift, she added to her Tonie collection. She's been a big fan of Gabby's Dollhouse during our month of sickness. 
Owala water bottle: Do I need another water bottle? No, absolutely not. Did I see this at Whole Foods for 50% off one random Monday and want it anyway? Yes, I did. I'm making an effort to drink 64 ounces of water a day – I feel so much better when I do. My current 32 ounce Hydro Flask if very clunky and heavy for taking in the car (not to mention I often spill on myself). Going to give this one a try.
Chambray shorts: I bought the next size up for Lawson in a lot of our favorite shorts last fall when they were on sale. The only pair that I didn't get was this chambray style he's worn for the past few years. The color is the best. I grabbed them when they had a 40% off promo. I set them aside for his Easter basket. 
A couple of books for the kids: I was at our local bookstore getting a birthday gift and also picked up Max & the Midnights for Lawson and The Magnificent Makers Great Germ Hunt for Sybil. We were in need of new books to read. 
Crown Affair hair towel: After thinking about this towel for over a year, I bought one in 2022 and became as obsessed as one person can be about a towel. I gave them out as gifts for the holidays and bought a couple more for my gift stash when Crown Affair was a recent Good Morning America Deal of the Day. 
Artifact Uprising calendar refill and softcover books: I was a couple of months late ordering my monthly calendar. I make one every year with our family photos so I can enjoy them all year long. 
Each year I made Lawson and Sybil a book of their past year. I'm a bit behind and just printed Lawson's 7th year and Sybil's 4th. My goal is to catch up by Lawson's birthday in April!
J Crew boys' striped and solid tee shirts: I'm taking advantage of early spring sales to stock up on basics for Lawson. I'm trying to be very mindful of buying shirts and shorts that go together in a mini capsule of sorts. 
Lake Pajamas Gauze Caftan: I had done so well resisting all the winter sales. And then I saw someone post about this dress and very quickly hit purchase. In my defense, it was in the middle of a very rough stretch of sickness in our home and I felt like I "deserved" a treat for the many sleepless nights. I remembered last summer wishing I had a very loose dress for afternoon/evenings at home. Hoping this one does the job (it hasn't arrived yet).
A couple of things on my wish list for March: new night underwear (waiting for these to come back in stock in my size) and a gauze top in either blue striped, white or sage green. I also have my eye on this navy flower top, but I'm going to narrow it down to one top that feels special for spring that I'll also be able to wear into summer and fall.